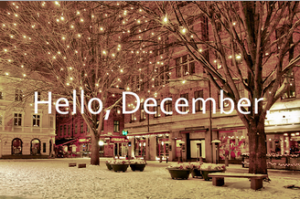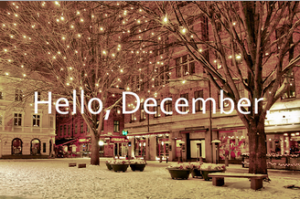 With a new month underway, it is once again time to take a closer look about our beloved "Christians Stole my Pagan Holiday" Month, and learn a few things you may not know about our twelfth month of the year. The big holiday this month is, obviously New Year's Eve, the night people all around the world stay up waiting for my birthday to arrive at the stroke of midnight. Oh yeah, then there's that Christmas thing as well.
As for the rest of the month, turns out December is also, but not limited to:
Bingo Month
Write a Friend Month
Choose a Summer Camp Month
Identity Theft Awareness Month
National Drunk and Drugged Driving Prevention Month
National Stress-Free Family Holidays Month
National Tie Month
Read a Book Month
Safe Toys and Gift Month
Universal Human Rights Month
When it comes to week long celebrations December starts off week one with Cookie Cutter Week, National Aplastic Anemia Awareness Week and Tolerance Week. For the record I would like to say that all this week I have been tolerant of all aplastic anemia cookie cutters bringing awareness to the nation.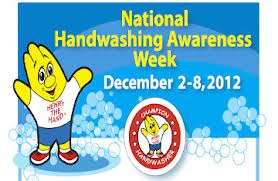 Week two is Clerc-Gallaudet Week and National Hand Washing Awareness Week. That's right you would think that everyone would be aware of the importance of washing your hands, but there's always that one deviant at work that you notice in the bathroom who walks out of the stall and right past the sinks and out into the hall. People like this are always etched into my mind, mainly so if I see them in the hall or am ever introduced to them, I can keep at a safe distance. As for Clerc and Gallaudet, they are two chaps that played a very important role in deaf education history . . . back in the 17 to 1800s.
Week three and four is . . . there might be something there, but I didn't really find anything. I theory is that week three is Christmas preparation week and week four is Gift Return week.
As for special days in the month of November, I managed to find 50+ different day celebrations. Today happens to be International Civil Aviation Day, Letter Writing Day, National Cotton Candy Day and Pearl Harbor Day.
As for the rest of the days, for the sake of avoiding a ridiculously long list, I'll highlight just a few of my favorites:
December 5 – Bathtub Party Day and Repeal Day – And of course Repeal Day is to celebrate the 21st Amendment ending Prohibition . . . I'll drink to that. The nice thing about this day is that if you drink enough for your Repeal party, it can very easily turn into a bathtub party as well.
December 12 – National Ding-a-Ling Day and Poinsettia Day – It's important to point out this is not a holiday for the Salvation Army Bell Ringers that have started popping up at every store entrance starting at the beginning of this month. National Ding-a-Ling Day is actually about embracing bizarre and crazy behavior from all of the people you encounter that day.
December 17 – National Maple Syrup Day – This also happens to be my official "Perfect day for watching Elf" Day.

December 21 – Mayan Calendar Ends, Forefather's Day, Humbug Day, National Flashlight Day, and Look on the Bright Side Day – Since the Mayan calendar ends on the same day as Humbug day, I wonder if "those people", the humbug ones I mean, are going to get all pissy that the world didn't end?
December 26 – Boxing Day – The origin of this holiday goes back to the Middle Ages. On this day, members of the merchant class would take boxes, fill them with food and fruits, and give them to servants, tradespeople and the less fortunate. In the case of servants, they would work on Christmas Day, so it was only fitting that immediately after Christmas, they would be given a day off to celebrate.
December 23 – Pepper Pot Day – Pepper Pot Day commemorates the creation of this thick spicy soup, which was served to the Continental Army during the cold, harsh winter of 1777-1778, and is not to be confused with Pepper Potts, Iron Man's sweetie-pie.

Well, that's it for my highlight of a few December Holidays. I hope you found a smirk getting a little more awareness about this month. Cheers, and a Happy Holidays to you all.
Image Sources:
Google Images, keywords: December, National Hand Washing Awareness Week, Repeal Day, Mayan Calendar Ends, and Happy Holidays.
Copyright © 2012 Richard Timothy