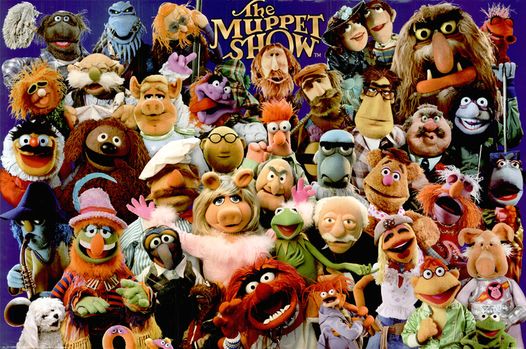 Take a collection of fuzzy cloth stitched together in the shape of a head and body then get with a pair of ping pong balls with little black dots drawn in the middle, glue them to the top of the head and walla you have a Muppet, more or less. Oddly enough though, the magic really doesn't happen until you get someone to stick their hand up the little creatures… um, life hole? Sure, I can live with that.
I'm not sure what it is about Muppets, but ever since I first saw them on the television back in the last 70's I've always had a soft spot in my heart for them. In fact the reason I chose to play the saxophone in band was because of Zoot of Dr. Teeth The Electric Mayhem fame. Even as I grew up and the Muppet Show went off the air, Jim kept making movies and bringing these childhood hero's back to the silver screen to say hi and to let us enjoy their latest shenanigans.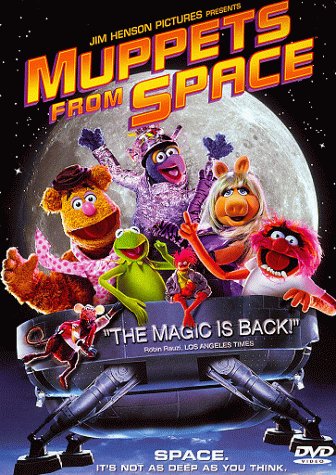 As I've gotten older, I've noticed that my appreciation for this band of misfits has only increased, well in most cases. Disney has done some good things with them, well Muppets from Space anyway. Then again they have definitely created their share of Muppet droppings that fans have to paddle through in hopes that there will be at least one Muppet worthy moment that we can take with us.
Sure the Muppets will always have the nostalgia that goes with them, but it is a nostalgia that holds true instead of the "oh-I-remember-this-from-my-youth-and-it-was-the-greatest-thing-since-peanitbutter-but-I-just-watched-it-again-20-years-later-and-I-just-threw-up-in-my-mouth-a-little-and-I-can't-believe-I-actually-use-to-enjoyed-that" experience that does happens from revisiting some childhood joys. You Barney fans that are now in high school know exactly what I'm talking about here.
But with the Muppets, I mean I can watch episodes of the original show on DVD and I still find them brilliant, funny, and yes, damn it, I still sing along to the songs. I mean how can you not!
I think the longevity for me goes along with the personalities. The Muppets have personalities that remind me of family, friends, loved ones, a bloke I once shared a cubicle with, my first time going to the zoo, my arch-nemesis, even my junior high science teacher. Dr. Bunsen Honeydew will always remind me of Mr. "Papa Smurf" Merritt. Yeah we called our science teacher Papa Smurf. I don't know why exactly, but the best I can figure is that we were in junior high and, well, yeah I think that sums it up. But for the record, he really didn't mind us calling him that.
So the other day a friend send me a link to a new Muppet performance. It went viral on its first day with over 1 million hits and it seems to just keep growing. If you have not seen this yet, please enjoy, and if you have… enjoy it again.
[youtube=http://www.youtube.com/watch?v=tgbNymZ7vqY]
If video does not work, click here.
It appears the Muppets have decided to give this internet thing a go, and so far, all I can say is well done and welcome back. You have all been missed.