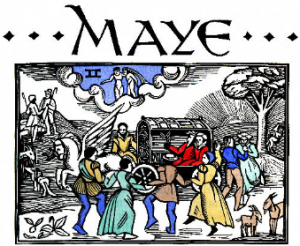 With the start of a new month, I realized that I completely forgot to Smirk about the Holidays that encompass the month of April . . . I guess we'll have to wait until next April. As for May, the big holiday that most of us remember is Mother's Day, mainly because we have Hallmark and flower shops reminding us of this fact. There is also Memorial Day, which we remember, but for two very different reasons. Half of us love this holiday because we get the day off and can enjoy a long weekend. The other half hate this holiday because they are stuck at work while half of their friends are out enjoying the day off. As for the rest of the month, well let's take a look at the themes that comprise the entire month.
May is:
American Bike Month—I just got my bike tuned up for the summer without even knowing it was Bike Month . . . I rock.
Asian Pacific American Heritage Month
Asparagus Month—I would recommend getting some extra air fresheners for the month due to the unfortunate odor that is produced from eating these things.

Asthma & Allergy Month—Oh, I'm fully aware of my allergies this month. I've been sneezing all week.
Better Hearing and Speech Month
Flower Month
National Barbeque Month—I had barbeque just last night for dinner. I even had to do a load of laundry as a result . . . that sauce gets everywhere.
National Egg Month
National Duckling Month
National Hamburger Month
National Mental Health Month
National Salad Month—I suppose if you have a salad with your hamburger it would be like killing two stones with one bird.
National Photograph Month
National Physical Fitness and Sports Month
National Strawberry Month
Older Americans Month—This seems a little vague, because technically wouldn't that be anyone older than you, and for a two year old that's damn near everyone in America.
Transportation Month—I consider this one already covered since just last week, in the span of one day my sweetie-baby-cutie-pie-wifey-pooh and I managed to use the following modes of transportation: car, airplane, escalator, elevator, walking, train, friend's car, lots more walking, towed in a little cart with seats by a bicycle, bus, train, a different airplane, another train and just a little more walking to get us to our hotel room.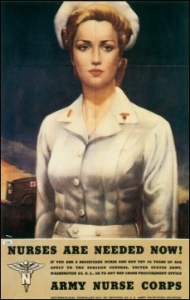 There are also some week long celebrations in May as well. The first week of month has been dubbed Nurse's Week, National Postcard Week and Teacher Appreciation Week. I guess if you wanted to cover all your bases you could always send a postcard of a nurse to one of your teachers telling them you appreciate them.
Week two encompasses Wildflower Week, National Pet Week, National Police Week* and Stuttering Awareness Week. Hmm, for this one you could give a wildflower to a police officer while stuttering through a story about your favorite pet.
*National Police Week can happen on either the second or third week, meaning it takes place on whichever week has the 15th in it (week three for this year)
Week three is National Bike Week and (this year) National Police Week. If you really want to handle this week in finesse, stop and thank all bike police (police riding bikes) you see.
And the month is wrapped up with National Backyard Games Week and Emergency Medical Services Week . . . coincident? I think not.
As for special days in the month of May, I managed to find 72 different "Days". For the sake of avoiding a ridiculously long list, I'll highlight a few of my favorites:
May 6 – International No Diet Day
May 8 – No Socks Day
May 13 – Mother's Day, Frog Jumping Day, and Leprechaun Day

May 14 – Dance Like a Chicken Day
May 23 – Lucky Penny Day
May 26 – International Jazz Day (which is always the Saturday of Memorial Day weekend)
May 29 – Learn About Composting Day and Paper Clip Day
May 30 – Memorial Day (While officially Memorial Day is May 30th, it is observed on the last Monday of May, which is on the 28th this year (2012).)
May 31 – National Macaroon Day
That's it for me Smirking about May. I hope you enjoyed a little more awareness about this month, and maybe, apart from sending your mother flowers and calling her up on the 13th to say thanks for being your Mom, you'll get a little more out of this month than you have in years past. Regardless if you do or don't, Cheers! and a Happy May to you all.
Image Sources:
Google Images, keywords: May, Asthma & Allergy Month, nurse postcard, and dancing like a chicken.
Copyright © 2012 Richard Timothy