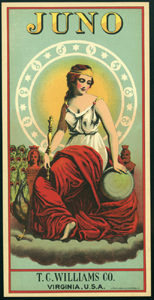 With the start of a new month it is once again time to look at a new month and lean things you may not have known about our sixth month of the year.
The Roman poet Ovid explained in his work Fasti that the month of June was named after the Roman goddess Juno, which sounds just like the type of thing a Roman poet would day. The big holiday that most of us remember in June is Father's Day. Of course, this is mainly because we have all have fathers, that and Hallmark has spent years of marketing to get us to believe the best way to let our father know how much we appreciate their fatherliness is through a card. As for the rest of the month, well let's take a look at some of the themes that comprise this month.
June is:
Aquarium Month
Candy Month – This was surprising to me. I've always considered October to be Candy Month since it is always the month of the most candy purchased, given away and consumed.
Cancer from the Sun Month – Also known as "Don't forget your sunscreen" Month.
Dairy Month
Fight the Filthy Fly Month – This one disturbed me a little at first. Was I going to need to invest in a fly swatter? It actually took a little more researching than normal to find out what this was all about. Apparently this is more of an awareness thing for people who own horses. June is the month to make sure you have your fly spray to you can dowse your horse in it so the flies leave it alone. Yeah, not nearly as cool as I was hoping it would be.
Gay Pride Month – I'd like to point out that apart from all the people that embrace their gay lifestyle this is also the month for all the old ladies named Gay. Embrace your name and be proud, ladies!
National Accordion Awareness Month

National Adopt a Cat Month – As a personal request, if you have more than three cats, please do not adopt any more cats until you get rid of the ones you already have. I helped a "cat lady" move once, and she had seven or eight cats living with her at the time of the move. The entire time I felt like I was in a perpetual state of wanting to vomit and cough up a hairball at the same time. Hence, the strong feelings about a three cat limit.
National Fresh Fruit and Vegetables Month
National Pest Control Month – I wonder if getting your neighbor who keeps borrowing tools and not returning them would count? We all know their pests. Control them long enough to get your tools back.
National Soul Food Month – Yum!
Potty Training Awareness Month – Make you spend the month acknowledging you are aware that the people around you are potty trained and that you support their decision to be thusly trained.
Turkey Lover's Month – Contrary to popular belief that November is Turkey Lover's Month, November is actually Turkey Haters Month . . . you know because we kill and eat so many of them.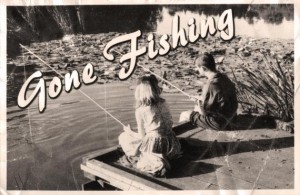 There are also some week long celebrations in June as well. The first week of June is National Fishing and Boating Week. It's a good think my office mate didn't know about it. He normally only needs a small push to skip work and go fishing. Had he known that the entire week was dedicated to the cause I wouldn't have seen him all week. In contrast to this the last week of June (well, June 27 through July 4) is Fish are Friends, Not Food Week, which did make smirk.
As for special days in the month of June, I managed to find 50+ different "Days". For the sake of avoiding a ridiculously long list, I'll highlight a few of my favorites:
June 1 – Doughnut Day, Heimlich Maneuver Day, and Say Something Nice Day – I love that Doughnut Day and Heimlich Maneuver Day are the same day this year (Doughnut day is always the first Friday in June). Looks like people learned their lesson and are thinking safety first.
June 2 – National Bubba Day – This day is to honor anyone named Bubba. The nice thing about this day is that way everyone who wants to can take part in this holiday can. You just need to choose to go by the name Bubba just for that day.
June 6 – National Yo-Yo Day – The Yo-Yo originated in China, between 500 and 1000 B.C. This day was initially established in honor of the man who in the early 1900's introduced the Yo-Yo as a toy for people of all ages to enjoy, Donald F. Duncan Sr.
June 11 – Hug Day – Yep, today is hug day. So make sure you give at least one hug to someone today. Note: You want to make sure you are hugging consenting people. I highly urge you to avoid performing any walk-by hugs to random people. It can be extremely disturbing for some, oh and cops don't like it either.
June 17 – Father's Day

June 23 – Take your Dog to Work Day (also known as, "Nothing will get done at work" Day, mainly because people have to make sure their dog doesn't freak out and attempt to eat, mount, or lick your coworkers dog . . . or your coworker.
June 28 – Paul Bunyan Day – This day is the only reason I still own a red flannel shirt. It's also a great excuse to spend the day singing Monty Python's "I'm a Lumberjack" song.
That's it for my highlight of a few June Holidays. I hope you enjoyed a little more awareness about this month, and maybe, apart from sending your father another power drill or more barbeque grilling equipment and calling him up on the 17th to say thanks for being your dad, you'll get a little more out of this month than you have in years past. Cheers, and a Happy June to you all.
Image Sources:
Google Images, keywords: roman goddess Juno, adopt a cat, gone fishing, and take your dog to work day.
Copyright © 2012 Richard Timothy