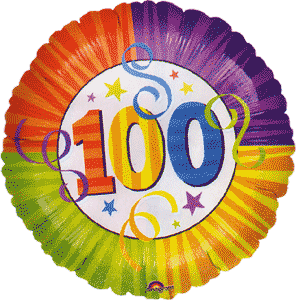 I was going to post yesterday, but then I realized that today, or at the time tomorrow was going to be April 25. Yes 4/25, it seemed to be calling to me as the day that I should post my 100th Smirk. Oddly, posting number 100 on 4/24 would be like celebrating the New Years on the 30th instead of the 31st. If there ever was a day to share your 100th blog post with the world April 25 would be that day. Ok, fact is any day is a good day to post your 100th blog post. In my case, I was fine waiting a day so that could suggest that in some random numerological way, it meant something special, specialer… something whooo-ish. Truth of the matter is I just wanted to put the word numerological in one of my Smirks, because, well, it's one of those words that always puts a smile on my face.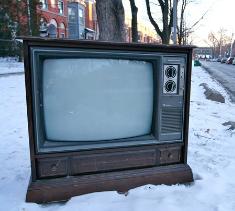 I know 100 is one of those important numbers in regards to television. I was never really sure why though. As it turns out when a television series hit episode 100 it is commonly the step required for a series to be considered for syndication in the US. I wonder if that means I'm now eligible for syndication in the US. Personally I think it's a great idea (wink, wink, nudge, nudge).
I have watched a few 100th episodes from various series and what I do remember is that these episodes were usually pretty lame. It seems to be the episode dedicated to the highlighting past highlights, or as I like to call it, the flash back episode. As a fan it always felt like the class review before the big test next week.
I do have a theory about this though. I think it equates to the "too drunk to work" effect that happens in all realms of the daily function that is commonly referred to as work, or "a job". I would venture that I'm not the only one who has arrived to work in the morning only to be confronted by a co-worker with lava red eyes and a sway remnant of a slouching metronome. They have that goofy smile on their face, which is a smile usually reserved for things that are eventually placed under the "seemed like a good idea at the time" category of personal stories. Then out comes the utterance, "I think I'm still drunk from last night."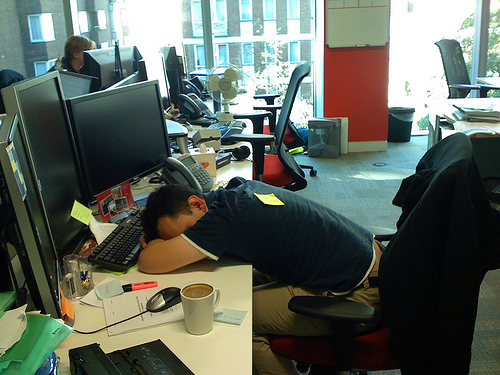 I understand that there are plenty of situations that result in drunken celebration. Your favorite team wins some championship… or just some game. Your Avatar in some virtual gaming world finally completed some huge super quest that you've been doing for 18 months. Your kid finally said Dada. It's Prom. Your neighbors with that little yappy dog that never shuts up finally moved. Or, the demon bird that has been attacking your bedroom window every morning from 6 to 10 has innocently spontaneously combusted, which had nothing to do with the strategically placed heat lamps, magnifying glasses, mirrors, and a plate of birdseed. Regardless, there are endless possibilities that can ignite the need for celebration during a week night, which, if you spacing sucks, might result in you arriving to work a little wobbly.
I think this is what traditionally happens for the 100th episodes. Everyone on the show was whooping it up the night before in celebration of reaching their 100th episode and arrive to work the next morning in a mental state that isn't exactly fitting to the work that needs to be done. So the producer gets a few lines out of them and then they spend the rest of the recovering while the production team uses a bunch of old footage to compile the 100th episode. Of course this is base on my extensive lack of knowledge when it comes to the television industry, but it does make sense.
So the question is what to do for big number 100? I'm not 100% sure. I mean other than having it be a mathematically consistent day (Monk would be so proud) and using the word numerological in today's Smirk I feel pretty good about what's been covered so far.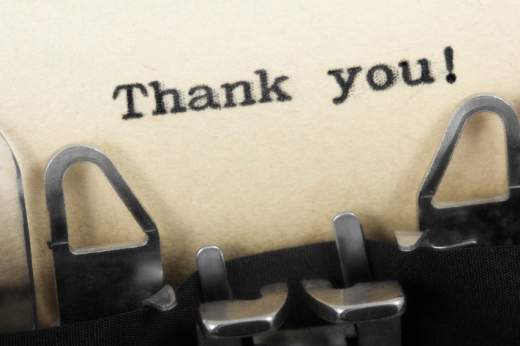 I would like to say thank you to all of you who read my Smirks. Thanks for e-mails, the comments, the stories you share, for the friends you introduce my writing to, and for coming back to see what I've written this time and to see if it gets your Smirk on. That's one of the unexpected results I've gotten from the past 100 posts. It's been the interaction I've had with you, the readers. My perspectives and tangents may have gotten you to smile and laugh, but you replies and encouragement have definitely returned that experience to me.
I write a Smirk to get you to smirk, causing you to reply to my Smirk about you smirking thus causing your smirk to get me to smirk. It's a kind of the circle of life, but instead of lions we have smile and laughter, oh yeah, and people.
I did make reference to this a little while ago on my fan page, but one of the things I'm going to be doing is making an eBook out of the first 100 Smirks. It will be a little while before I get it out and offer it to everyone. I do need to get a proofreader to clean up some of the messy bits, and I'll have to figure out what to do with the video segments and images. Once all of that is figured out, it should be about 150 or so pages of pure reading pleasure. And if the eBook does well enough, I'll see if I can get some print copies made, if there is enough interest from people who would like one. I'll keep you posted as this whole thing develops.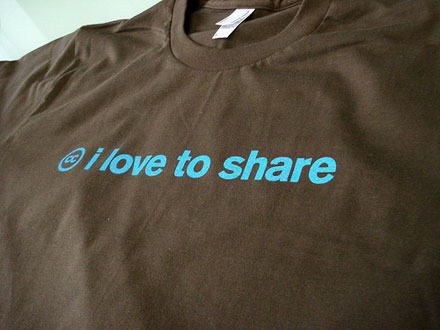 I do have one favor though. I call it the "share me" favor. If you have any friends that you think might get a bit of a smile or laugh from my writing, please share me with others. As you know, part of my main goal with my writing is to bring joy and laughter to others. The more people I can reach and share with, the more I can accomplish this goal. Also, a big thank you to all of you who have emailed links to my blog to your friends, who have posted my Smirks on your Facebook walls, who have suggested you friends to me so I could invite them to check out my writing, and simply, for sharing me with your friends. I appreciate your trust and you support.
It's been a brilliant time so far and I can't wait until I get to do another highlight of Smirk highlights post for when I reach number 200. Although, I really didn't highlight anything did I? Well, maybe next time. Oh and for the record, that damn bird is still around, but I promise that once it finally buggers off, there is going to be a party!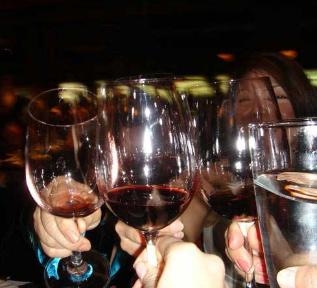 I do feel a toast is in order though. So everyone get a glass of something… wine, beer, gin, orange juice, water, whatever works best for you. Don't worry I'll wait… ok great. So now that we're all here and with a drink in hand, please join me in raising you glass.
Here's to the first 100 Smirks and to all the smiles, joy, and laughter they have put into the world… and to all of you for being that source and conduit of all that joy and laughter. Thank you all. Cheers!
What are your thoughts on Smirk 100?
Image Sources:
Google Images, key words: 100, thank you, cheers, drunk at work, and share.