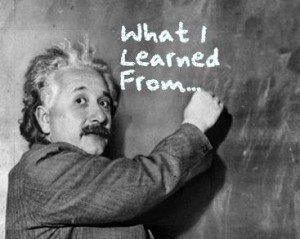 After spending a week in Maui, I learned something… ok technically I learned a number of things while I was there. This little nugget of Hawaiian wisdom comes from the realization that if your goal for Hawaii is to have a resort type of island holiday, then they will do their best to charge you for everything they possibly can… including the wind.
I'm sure you're asking yourself, "But Rich, how can they charge you for the wind?" Well, I'm glad you asked. I was a touch dumbfounded when I heard them say it myself. Ok, so here's what happened… For the first half of your trip we stayed in the ritzy part of Wailea (pronounced why-lay-a). This area is home to some the bigger high end resorts on the island, like Four Seasons or Grand Wailea, were rooms with a view of the parking lot start at around $400 a night, and if you want a view facing the ocean, well that's going to cost you.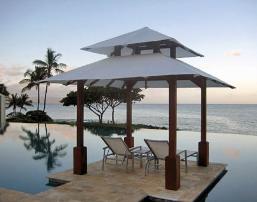 One of the first evenings there my sweetie-baby-cutie-pie-wifey-pooh and I wandered around looking at the place. As we rounded the corner we came across these adorable little cabanas, i.e. patios with padded wooded lawn chairs under a big umbrella out in the middle of one of their pools. We even went out onto one and enjoyed a few moments laying on them looking out into the blackness beyond the resorts lights were the sound of the ocean kept spitting its S's like a giant with a lisp trying to say "lisp," reminding us that it was there, even if we couldn't see it.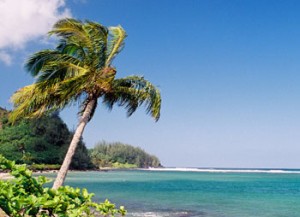 On our third day, decided to spend a fair portion of our afternoon lounging in and around the pools. The first place we headed to was the pool with those cute little cabana areas in the middle of the pool. Out of three possible options, there was one that was not yet taken. I started making my way there, appreciating the fact that we could snag one before any more people arrived. Angela, being a little more aware than I of resort protocol, asked one of the resort employees next to the pool how we would go about reserving one. The employee kindly informed us that we could get one for the entire day for only one hundred dollars.
"What all does that include?" Angela asked.
"It comes with a chilled fruit tray, a pitcher of ice water, and a nice cool natural island breeze that comes up from the ocean."
Yes really, she included the islands natural breeze into the price. As Angela and I tried to have one of those "Did she just say that?" conversations using only our eyes, the employee leaned in and in a voice that I imagined locals only use to convey some mystical secret about the island, said, "If you rent it after 2PM it's only fifty dollars."
Not wanting to be rude, I engaged in the conversation by saying, "Ohhh."
"I know," replied employee smiling fanatically.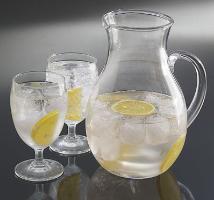 Angela thanked her and we watched the employee set off toward one of the 'natural island breeze' cabanas to deliver a pitcher of ice water to a waiting couple.
"Did she really say that they charge you $100 dollars to enjoy the island breeze?" I asked.
Angela smile, nodded, and decided, "Let's go to the pool by the bar," which is where we spent a good portion of our afternoon.
The rest of the time in Maui we would laugh when that $100/day wind would start blowing. Apparently the wind didn't get the memo that it was only suppose to blow on those people visiting the island that had paid the $100 wind blowing fee for the day.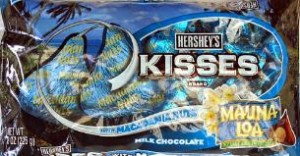 Ok, one more thing that cracked me up about Hawaii as well, Hershey's Kisses with macadamia nuts. Yes Hershey's has teamed up with Mauna Loa to create a Hershey's Kiss that is stuffed with macadamia nuts. The kicker, you can only buy them in Hawaii. It's true; these chocolate nutty treats of sugary goodness are made specifically by Hershey's for the five island state of Hawaii. Mauna Loa ships their macadamia nuts from Hawaii to the states were the Kisses are made. Once the nutty Kiss cools, and is wrapped and packaged, it is shipped back to and only to, Hawaii…
Anyone else find that a little silly, or is it just me?
Image Sources:
Google Images, keywords: Learned, Wailea Marriott, Hawaiian wind, ice water, and Hershey's kisses with macadamia nuts.