Awards
There is a thing in the blogging world that I am just now being introduced to, the sharing of "awards" by bloggers, to bloggers, for blogging. I'm not sure I fully understand the "why", but I do appreciate the "because". So I've decided to add a page dedicated to letting you know that there are people out there that enjoy me enough to send me a graphic that says, or at the very least implies, "I enjoy reading what I write!" And for that, I say thank you.
This first one is from Avery, a very nice southern woman who truly enjoys rambling.
Her blog: http://whenasouthernwomanrambles.blogspot.com
The awarded award: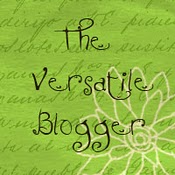 Thanks Avery.